In our previous post, we discussed the top 10 things you should do at the beginning of your engagement. In addition to those 10 things we also recommend buying yourself a wedding planning book from Amazon. There's an abundance of information, such as guest lists, vendor meetings, and budget tracking that you need to keep organized. Having a designated planner to store all this information, separate from your everyday calendar and to-do lists, will be very helpful. In this post, we list the 6 best wedding planning books you can buy on Amazon.    
Best wedding planning books on amazon
The go-to wedding website, The Knot, has compiled all their essential wedding planning tools and ideas into this indispensable resource. Included in this binder is a 12 month planning timeline with helpful checklists and advice. If you're already using The Knot's online platform, this wedding planning book is great for you!
You can plan a beautiful wedding without breaking the bank. Inside this handy wedding planner you'll find checklists, worksheets and essential tools to planning a wedding on a small budget. From the moment of engagement to the big day, this wedding planner will help you keep track of everything you need.
Whether you're starting to plan your wedding or having to re-plan due to current events, this planner will simplify the wedding planning process. Consisting of 230 pages and divided into 14 tabbed sections, this notebook offers a full-scale guide. When you've completed the wedding planner, store the book in the matching keepsake box to preserve your wedding memories for years to come!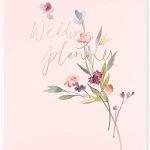 This detailed wedding planner includes 152 pages of everything you need to plan your wedding. Whether you're planning your wedding yourself or just want to stay organized this wedding planning notebook is highly recommended.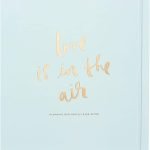 If you love all things Kate Spade, this wedding planning binder is perfect for you! Maybe not the most detailed planner out there, with only 48 planning pages, it does do its part in helping you stay organized.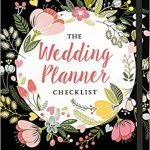 This purse-sized guided notebook is perfect for the bride on-the-go. While out and about you can check off a task on a to-do list or quickly jot down notes. This portable planner offers concise fill-in lists and charts as well as guided note-taking pages that will simplify and help guide you through the wedding planning process.
Planning your wedding
Whether you've decided to hire a wedding planner or not, a wedding planning book is an essential tool to have when planning the wedding of your dreams. We hope this list was helpful and that you were able to find a book to guide you on your wedding planning journey!